Property Details
6.75 Perch Bare Land Battaramulla - Subuthipura, Western / Colombo 10120
Price Rs.23,625,000
Standard / Location - Highly residential housing schem
Per Perch Price (Sale) / Per Month (Rent): Offers are welcome
Contact: 94-771-311555
Inspection: By appointment -
Status:
Type : Bare Land

Total Floor Area in Sq.Ft.: 1836

Lot Size - A / R / P: 0A/0R/6.75P

6.75 Perch Bare Land - Battaramulla - Subuthipura
Location
This small plot of valuable land is at Battaramulla - Subuthipura Highly residential housing scheme. The distance from the main Rajagiriya Battaramulla Main Road is approximately 1 Kmtr. This is very close to all goverment institutes, such as Sethsiri Paya, Pass Port Office, Super Markets, Petrol Shed, Parliament etc with all other convenience for shopping and marketing with waliking distance to the town.The neigboring propertis are owned by professionals.
Suitable for
This plot is ideal to construct a two or three storied luxury house, so that here will be a beautiful view of a lake and other scenary.
Request More Info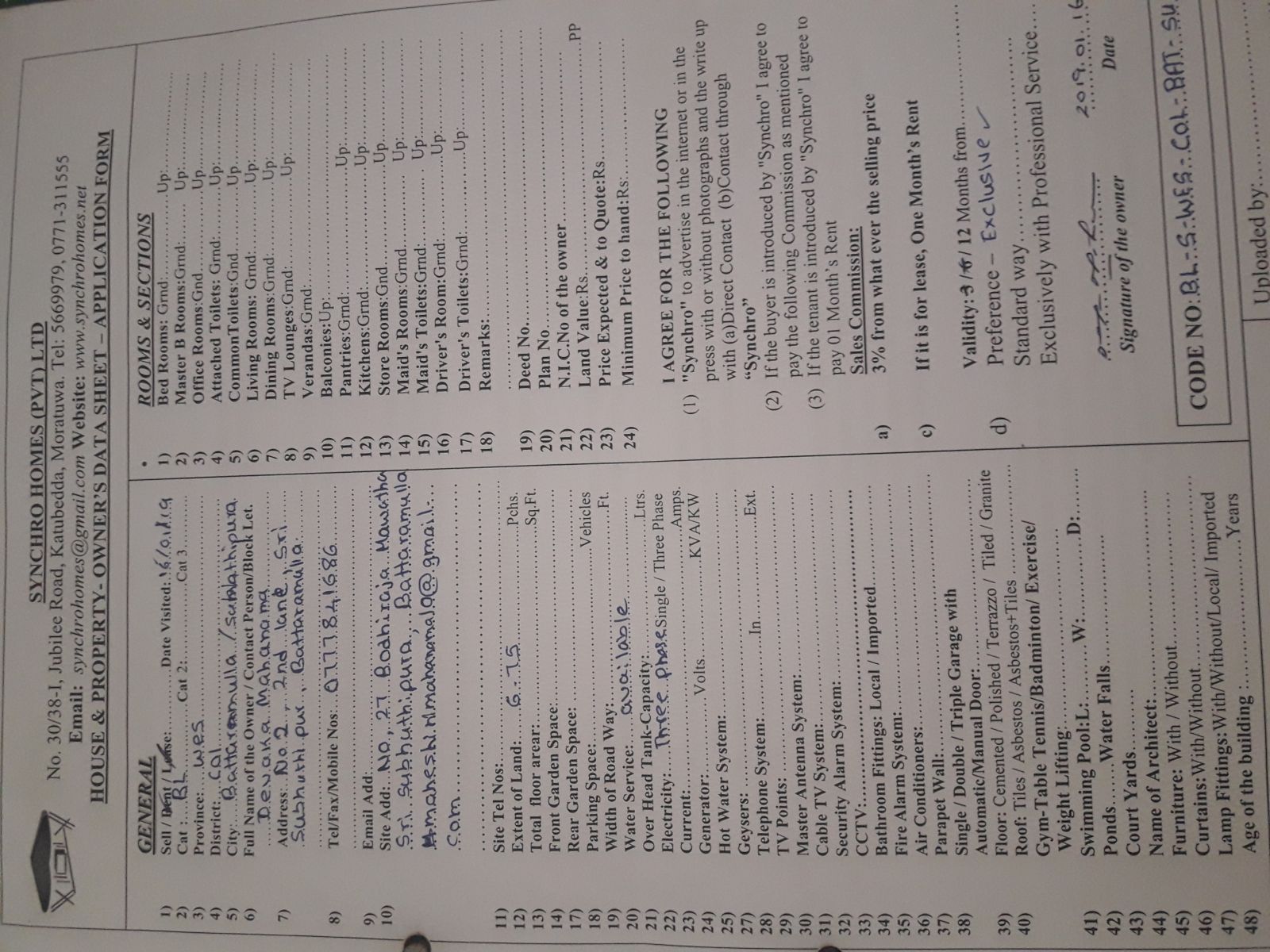 Owner - Mr. Dewaka Mahanama
Contact 0777841686
Directions to Site: Subuthipura - Go up to the Buddha Statue - Bodhiraja mawatha go down
Asking Price - 3.2Mn. PP
Email Address: maheshinimahanama10@gmail.com