Property Details
3 Bedroomed house on 9.75 Perches Battaramulla - North, Western / Colombo 10120
Price Rs.25,000,000
Standard / Location - Highly Residential
Per Perch Price (Sale) / Per Month (Rent): Highest Offer
Contact: 0771311555
Inspection: By appointment
Status:
Type : House & Property

Year Built: 2015

Bedrooms: 3

Baths / Wash Rooms: 2

Total Floor Area in Sq.Ft.: 1600

Lot Size - A / R / P: 9.75Perches

3 Bedroomed house on9.75 Perches for Sale - Battaramulla - North
Location
Situated in Battaramulla Thalangama North with only 50Mtrs. in a bylane. Super Markets, District Secretrial Office are within a radius of 1Kmtr. Surrounding is highly
Details
Ground Floor - Living room, dining room, pantry with cupboards, bedroom and a washroom.
Upper Floor - TV Lounge, Master Bedroom, another bedroom and a washroom
Roof Top - With a beautiful view of the surrounding of paddy fields etc. Sufficient space for recreational purpose and to put up a roof for a Solar Panels for a Solar Power System
Ideal for
Residential Purpose
Request More Info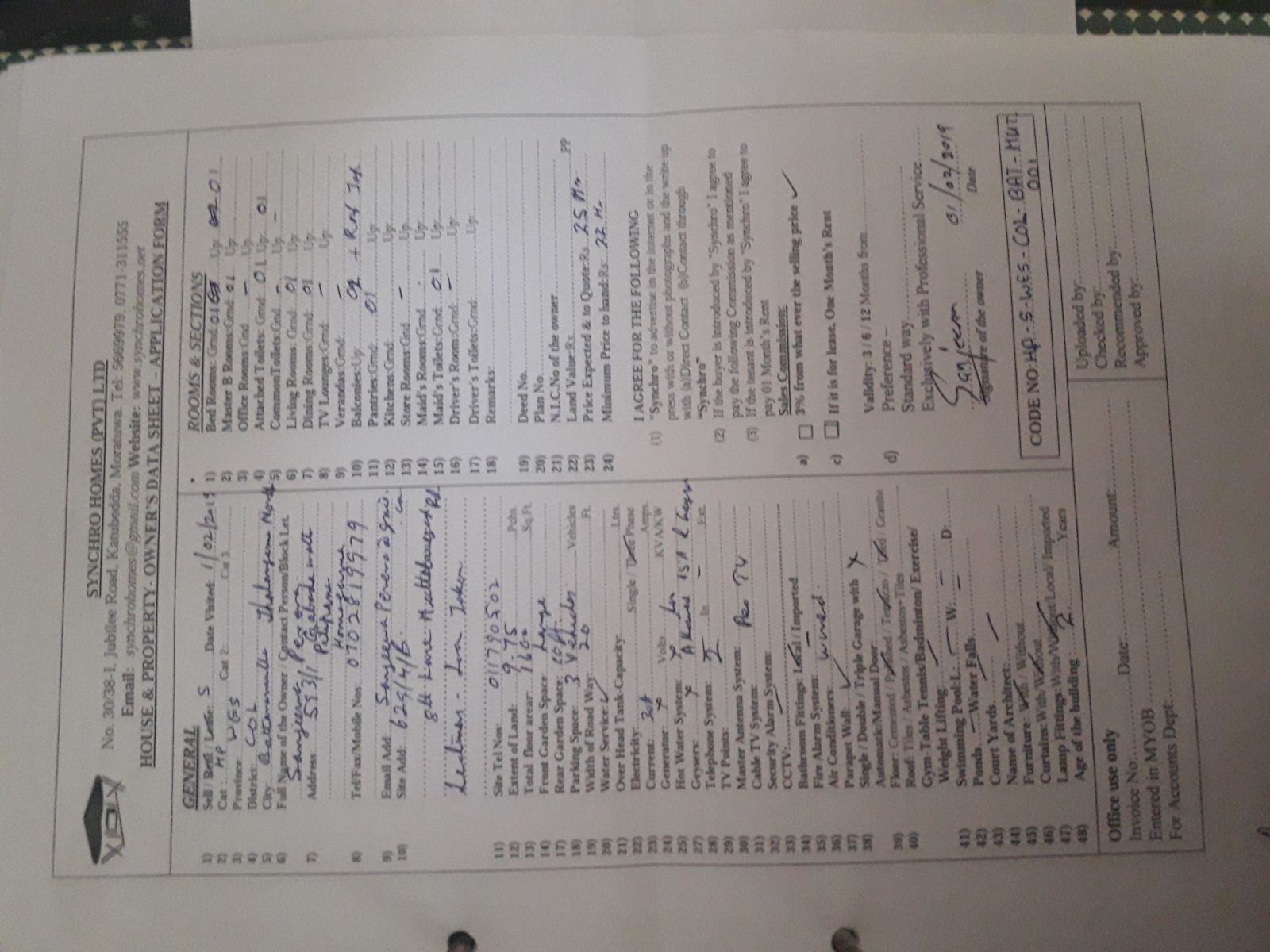 Owner : Sanjeewa perera
Contact : 0702819979
Asking price : 25mn.
Email address : sanjeewaperera@gmail.com